Hi, I'm Keana (she/her), a UX designer and artist from the Philippines. My focus is on characters, cuteness, and compassion - and it shows in my bubbly work.

Based in Canada, I am currently working as a UX Designer for Bloom Digital Media. I worked on Later Daters, a charming visual novel about seniors finding love in a retirement community.

I have previously worked on a Mixed Reality experience, a fine motor therapy game for children with cerebral palsy, and other projects.

I freelance in both UX design and art for various teams. I'm always looking forward to working on new and exciting projects, and I'd love to chat with you. Feel free to say hi!
---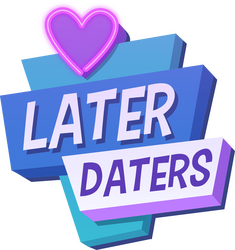 Several of my games have been selected and showcased in multiple events in Canada and the US.

I am also a member of the Toronto non-profit organization Dames Making Games, where I held a workshop teaching artists how to create their own visual novel and did a talk on the art and culture of anime fansubbing.
---
---